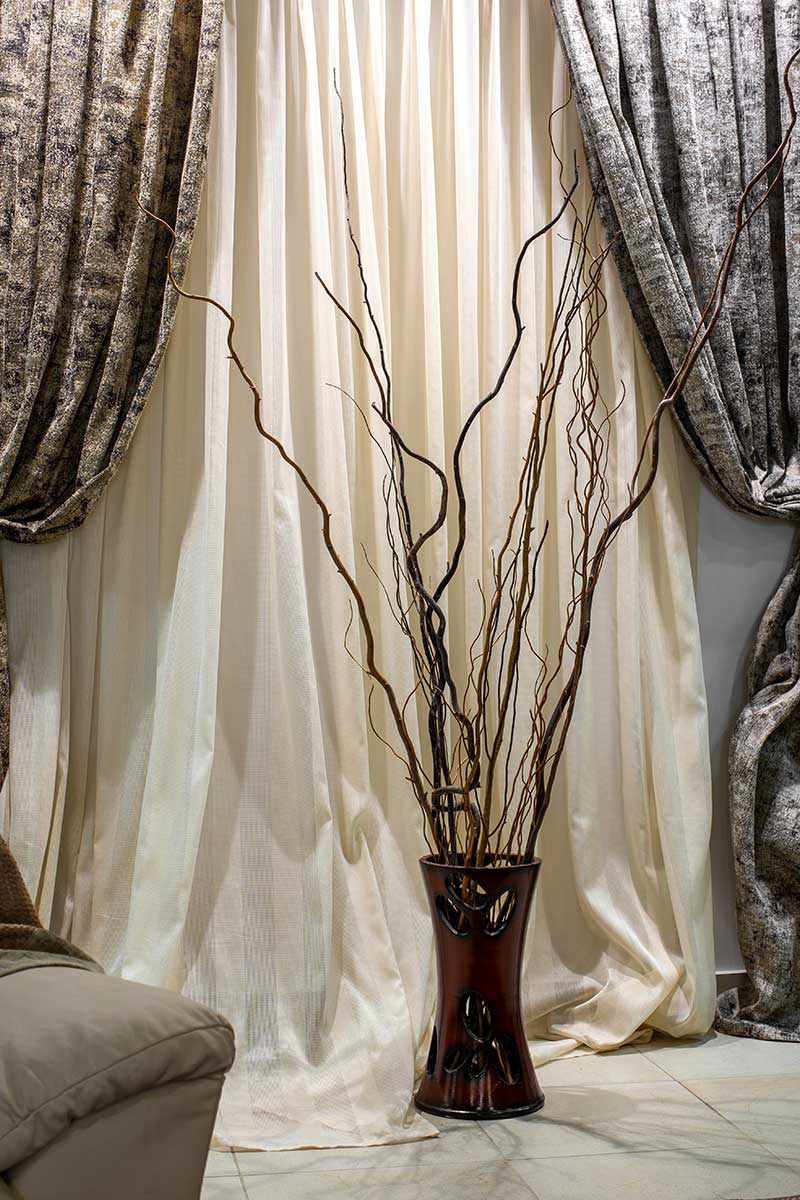 Our company -SPARITEX G.POULITSIDIS SA- completes in an ideal way the range of clothing products for the home, such as different types of curtains, our production, and third parties, as well as furniture fabrics.
Variety of voile curtains, woven, knitted, embroidered, printed, and many more at affordable prices.
Linen in a wide variety of designs from all partner companies (BEAUTY HOME – KENTIA – GUY LAROCHE – GREENWICH POLO CLUB etc.).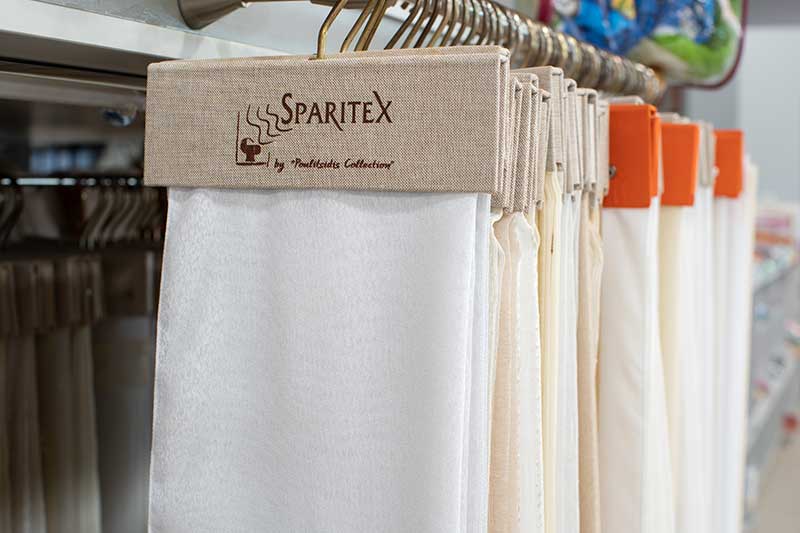 How to renew your curtains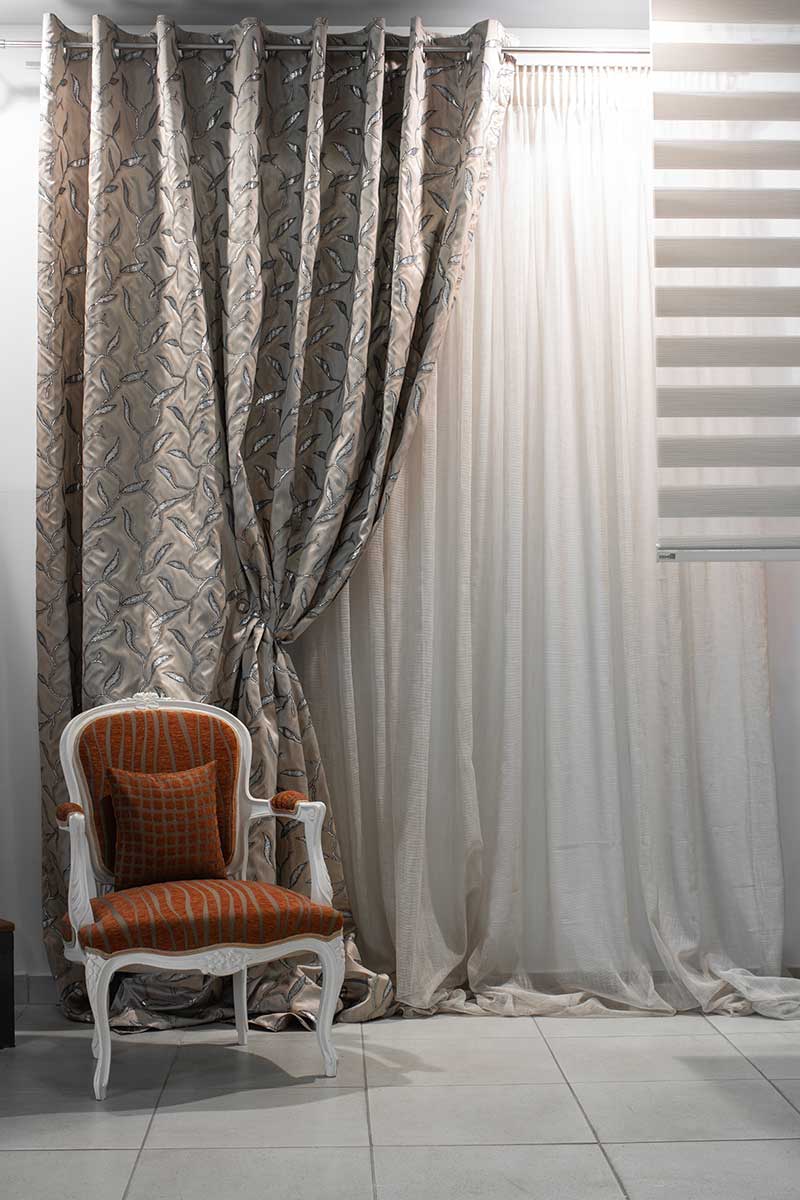 In the curtain exhibition in the industrial area of ​​Sindos, you will find curtains, linens, upholstery, and carpets. Also offers year-round curtains, information, and tips so you can create the best for your home and workplace.
In our branch, at 48 Th. Sofouli, you will find curtains, linen, upholstery, and carpets to meet your requirements, with our help and cooperation.
Call us for sampling or any clarification